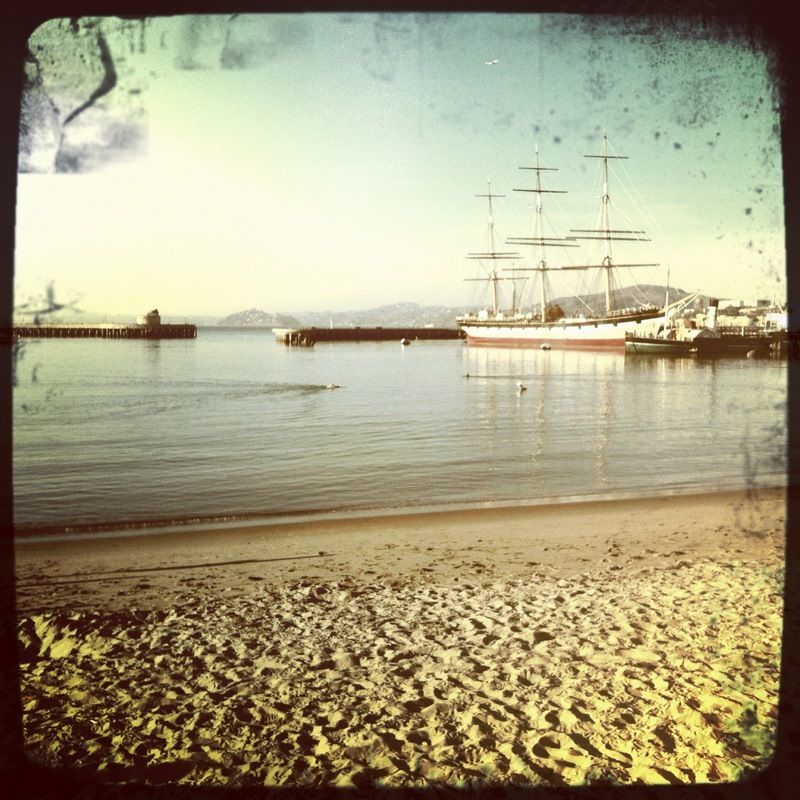 There have been so many birthdays where I have looked out the window at the falling snow and wished for a summer birthday. Having to pile on sweaters and coats and hats and gloves, just to go outside, and still being cold. The panic and frustration of driving in the snow/slush/ice. Outside is ugly. The snowbanks get covered in black who-knows-what. All the trees are bare. The grass is yellow and dead. The inversion, the pollution, makes everything hazy. The hurry-ing. This time of year, everyone is crazy, getting last minute Christmas-y things finished.
Everywhere you go, it's like Christmas threw up. Tinsel and blinking lights are strewn all over, jingle bells are on every door, every store has terrible awful Christmas music playing. I know I sound very negative and without christmas spirit- but bear with me.
My parents have always been wonderful about celebrating my birthday. Not wrapping my gifts in christmas paper, always making me a wonderful birthday cake. Always singing the birthday song, even though I never sing for them. (I don't sing for anybody- except for Van, I would sing to him because his face would light up at I'm a Little Tea Pot.) Always doing something special, just for me. Yet every single year, when blowing out my candles, I'd wish for a birthday without snow.
Now we live in San Francisco. California. Where it doesn't snow. And the grass is still green. And it's 50 degrees. And so I decided that I didn't want to go home for Christmas. Or my birthday. Because I finally have the chance to have a snow free birthday. A Christmas free birthday, no. I'm never going to have that. So I'll take a snow free birthday and enjoy every last minute of it.
And yes, I will miss my family so very much- it will be the first Christmas ever away from them. Well, there was that one time when I was 17 and I went to Victoria with Beth and her mom and step-dad. That was awesome. But it's just as cold there as it is in Utah.
I've been trying to think of what to do for my birthday. It's on a friday- so going out to dinner, on the friday evening before christmas is going to be chaos. CHAOS with christmas music. So, no thank you. Danny has to work, and I don't have any friends here.
I finally decided on this:
I'm going to go to Ghiradelli Square, and get myself a hot fudge sundae. Eating a hot fudge sundae while sitting on the beach, watching the waves? I might just cry. Dream come true!
Then I have a facial scheduled. I love facials. They are so much more relaxing to me than massages- plus my skin has been so pissed off since moving here, I am in desperate need of professional help.
To top it off, a mani-pedi. I am horrible at painting my own nails, getting them done will be so nice.
A day of pampering, all by myself, for my 32nd birthday. It's just what I have always dreamed of. And if I don't hear any christmas music, it'll be the best birthday ever.