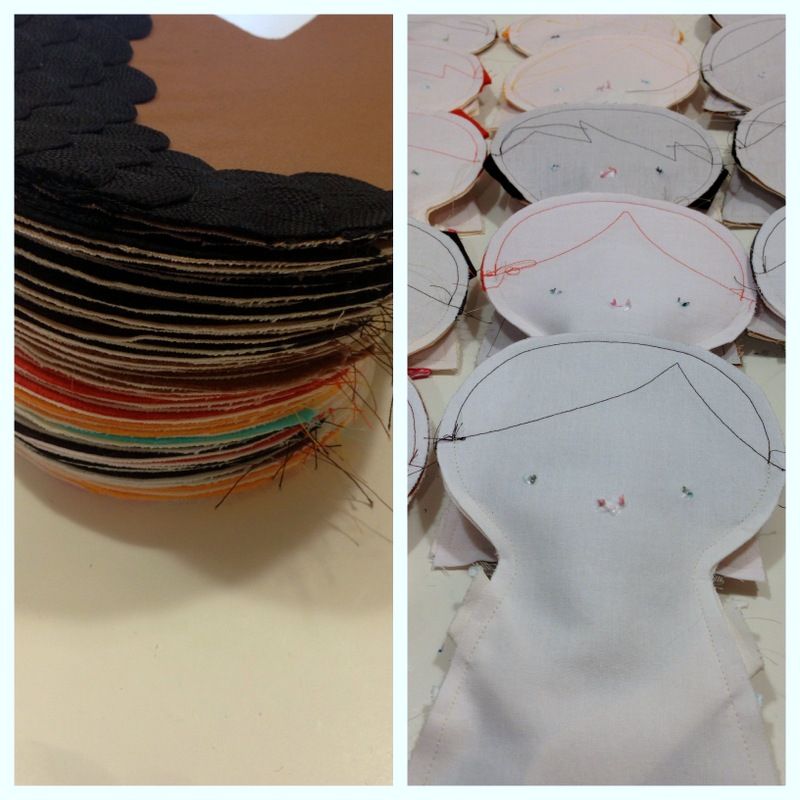 I've been sewing up a storm...Renegade is coming up and I want to be ready waaaay before I need to be.
But now I need to clean up my huge messes, Danny's sisters are coming to visit and the studio is where they'll stay.
Can you believe this pile of dolls? the most I've ever made at once is like 8, I think there are 20 in the works right now???