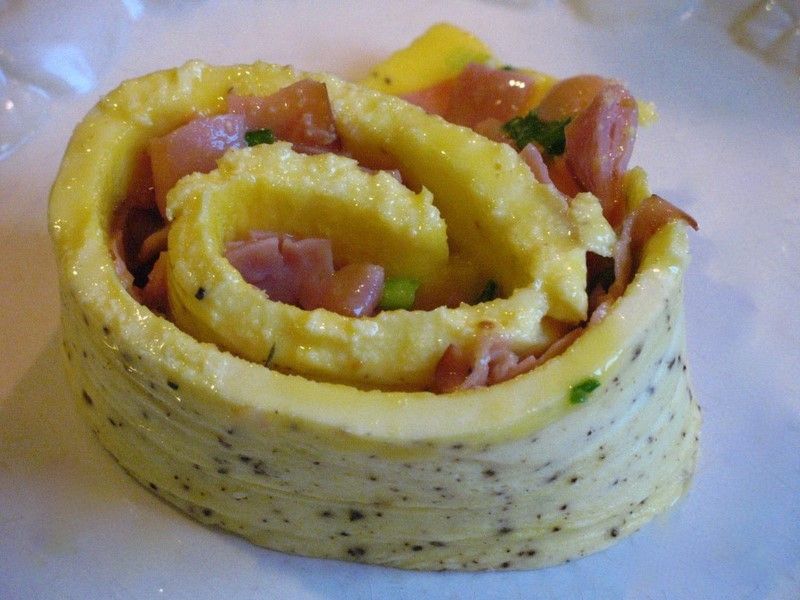 This is the
Spiral Omelet
from the Old Hen Bed and Breakfast. It is
fabulous
.
And just my luck- she posted the recipe on her blog on Christmas Eve. We were already planning on having breakfast for dinner on Christmas, and this is so much better than scrambled eggs!
Of course mine did not turn out as pretty as hers. I just made half a recipe since it was just the two of us, so it ended up being thicker and a lot harder to roll. But I rolled it the best I could, and it turned out just fine. Instead of making Hollandaise sauce, and using ham and onions, I made bacon and layered it with cheddar. Mmmm. It was heavenly! I highly recommend making it for yourself asap.
Danny has been craving waffles for months- but I haven't been able to find the powdered buttermilk I usually use. So I hunted down some fresh buttermilk- why is it so hard to find? After the eggs were done, I plugged in our fabulous waffle maker. After 30 minutes of waiting and it didn't heat up- Danny decided we should go to plan P. Pancakes.
So we had fresh orange juice, pancakes, and a cheesy bacon omelet. Apart from the rolling, the omelet was very easy to make. I'm definitely going to be making it more often!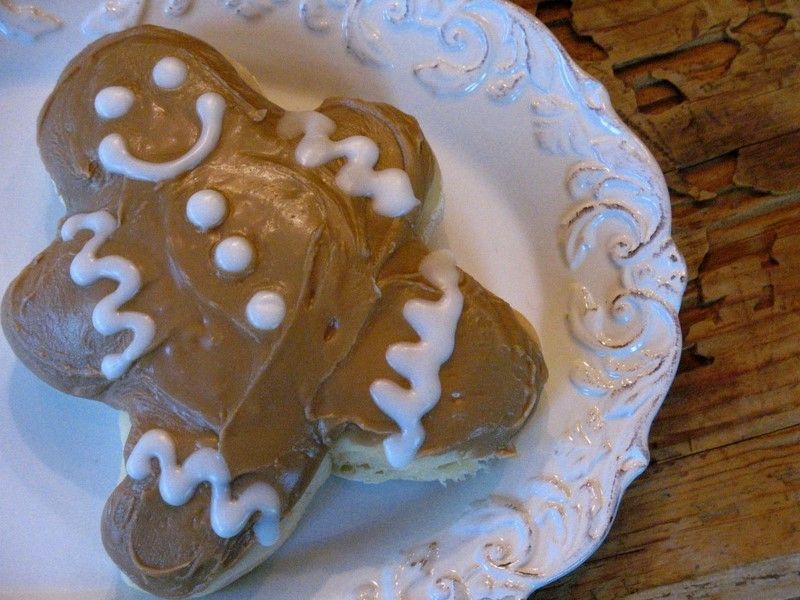 Another recipe that she posted is for her
Maple Boys
- a variation of her maple bars and they are so effing delicious! She made them when we were there last year for our anniversary and I almost died. I was like "Uhm, how did you know that maple bars are my favorite?" I wanted
SO BAD
to make them too but I didn't have the Mapleine or the instant mashed potatoes.
I was thinking just how awesome would it be to stay there for Christmas? So awesome. Except for the part where there is snow. So I will skip that and stay where it doesn't snow.
Next year, I will be ready.