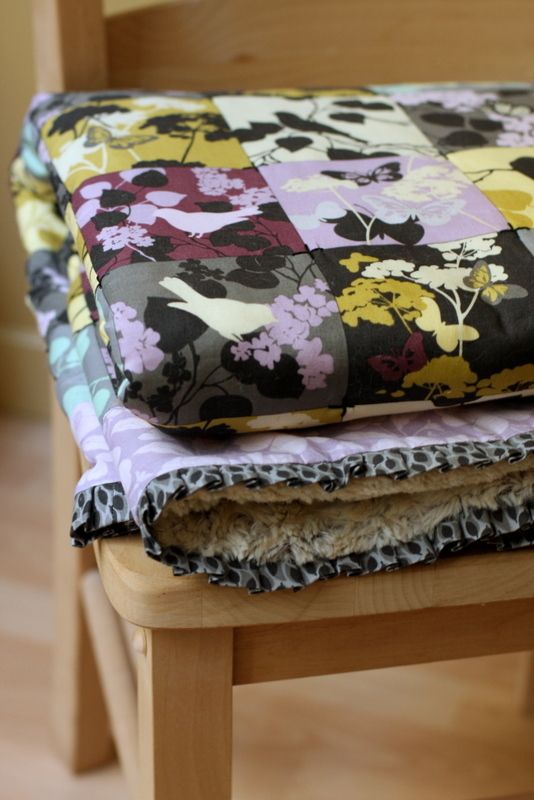 Just in time for cozy fall weather, I got this gorgeous throw finished.
The fabric is Prospect Park, it's designed by Kitty Yoshida, and made by Benartex. Every time Kitty comes out with a new line- I die. I LOVE her style, color palettes, designs. I can't ever pick just a few fabrics for a project- I want the whole line. So making a quilt is the best way to satisfy that craving.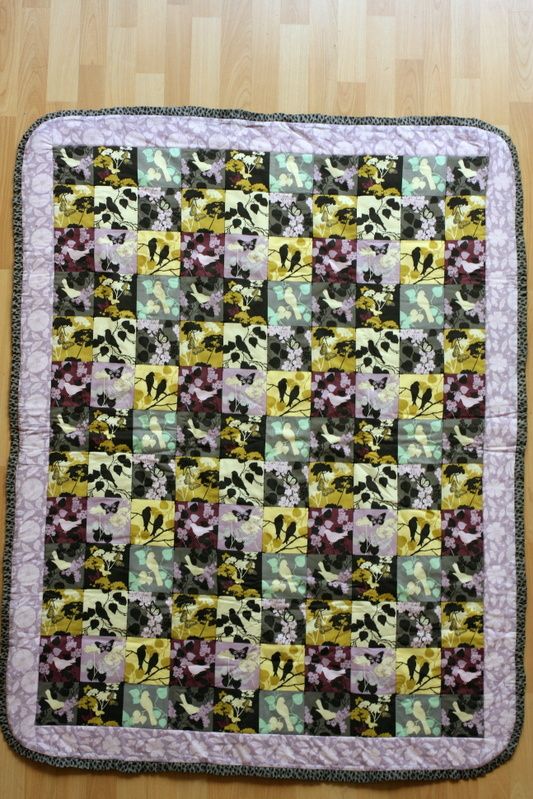 Except that I don't need any more quilts. So for this easy throw I picked this fabric, it kinda looks like a panel. You know- "cheater" quilting. Squares of all the colors without the work or expense of piecing.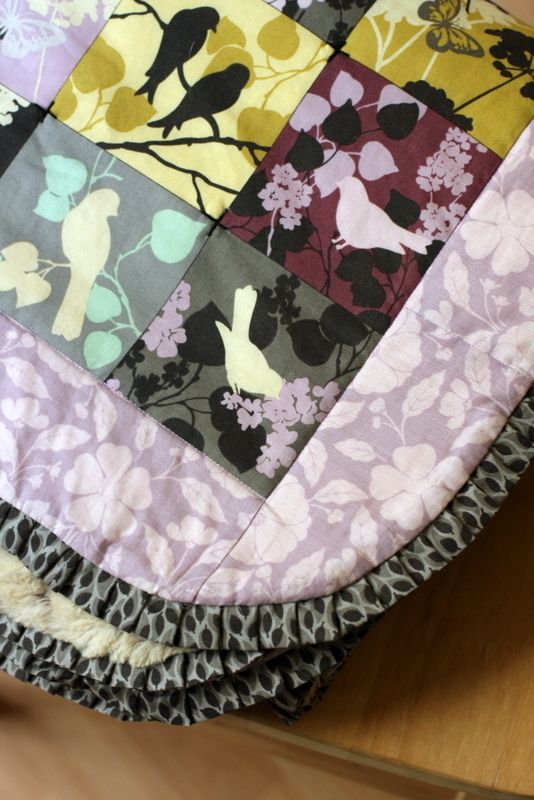 When I bought this fabric last spring, I planned on having it machine quilted. Then we moved to California. So I decided to tie it with perle cotton, and instead of binding it, I make a teeny ruffle. Oh how I love that teeny ruffle!
And it cost me more than I'd like to admit, but the swirly minky for the back was a must-have. Since I was tying it, I doubled up the batting so it's super lofty and soooo cozy and soft. Little noodle bug can't wait to sink her paws in it!
(and since I doubled up the batting, I rounded to corners off so they would look nice and not bulky.)
It'll have to wait a bit to snuggle up in it though- even though October started out cooler, this week is back in the high 70's and it may just reach into the low 80's.
I love California!