I've know Mike since I was 15. (Stop counting!)
I've seen him grow, so so much. From his punk rock days to his mission, starting the architecture program, falling in love with Nan, getting married, having his firstborn son, and now to graduating, winning a prestigious award, getting a job with an amazing firm, and also a second baby on the way- I have to say that he has accomplished almost everything he has ever wanted. To say that I am proud is such an understatement.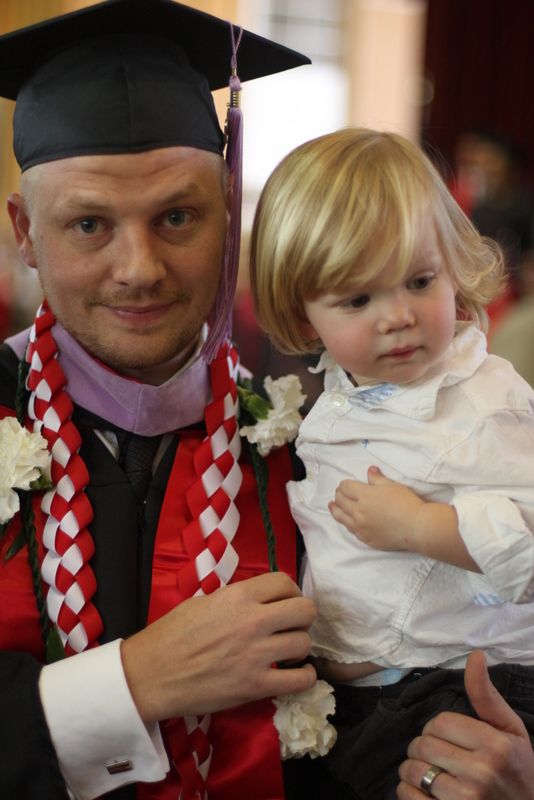 He already has the "I've had enough damn photos, stop it right now" face, and the picture taking has just begun!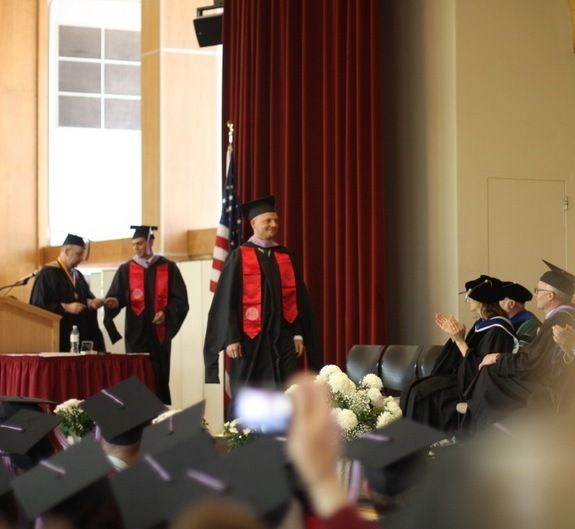 Walking the stage.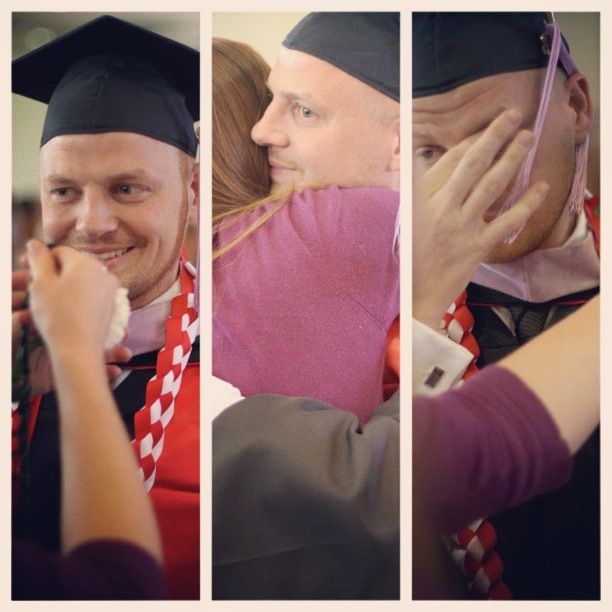 Nan made him a traditional Hawaiian tea leaf lei, with white carnations. She graduated from BYU Hawaii, so it's special and important to her.

This was such an emotional event- they have sacrificed and been through so much, it was amazing to be there and feel the love all around.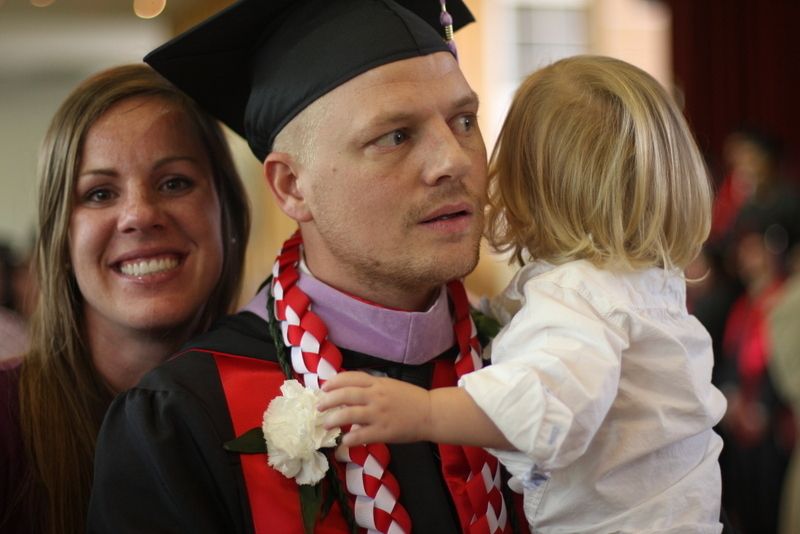 Annnndddd Nan is the only one participating in this family photo op.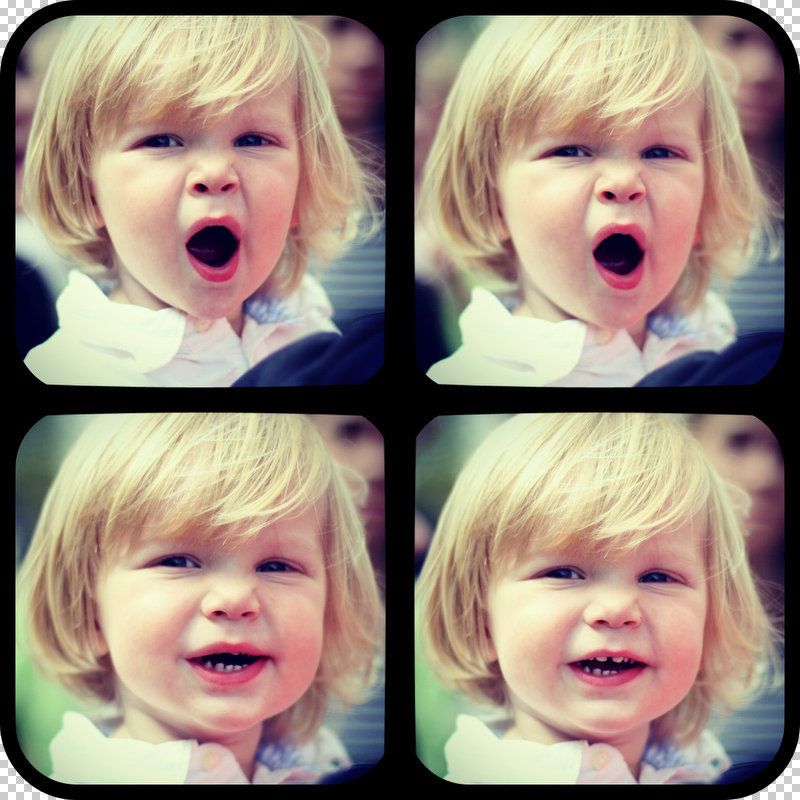 The graduation was during Van's nap time- but he was happy to be around all of his favorite people. Look how his sweet yawn turns into a mischievous nose crinkly grin!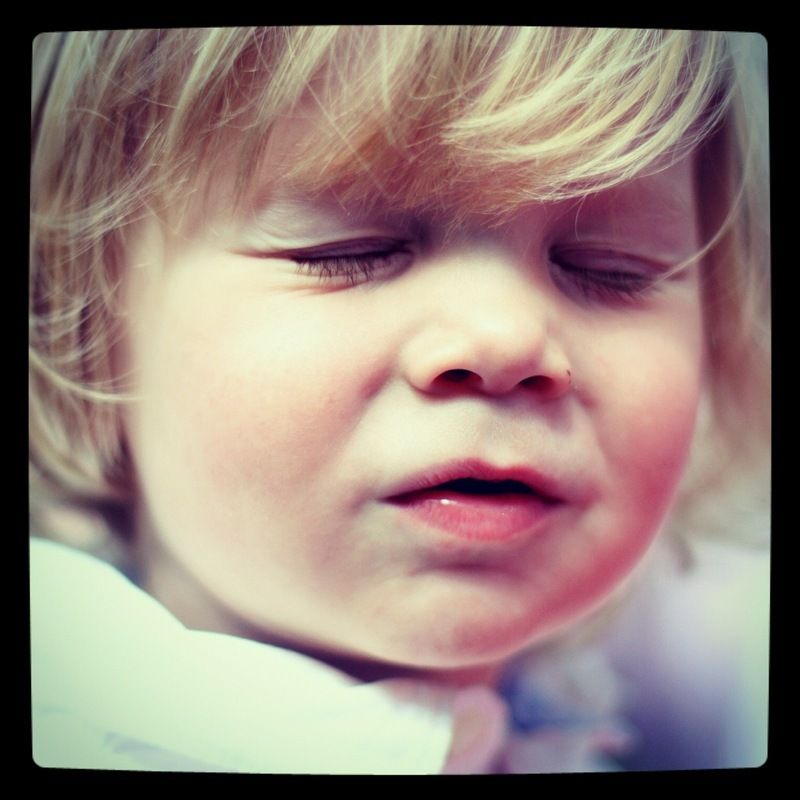 Those lashes.
While Mike was getting more photos taken and talking to people, I chased Van around the campus. You could tell he's grown up there- he led me all around the big room with all the projects- pointing out each one like he was a mini tour guide. Then he led me down the stairs and outside, to the grassy hill, where we played with all the other kids until it was time to go. He was so good for not napping! He's such a sweet kid- a total boy, but considerate and cautious.
Then we were off to the celebratory BBQ held at Mike & Nan's house. I made two amazing desserts for the event, and totally forgot to take photos of them. One was a white chocolate caramel cheesecake and the other was a peanut butter pie.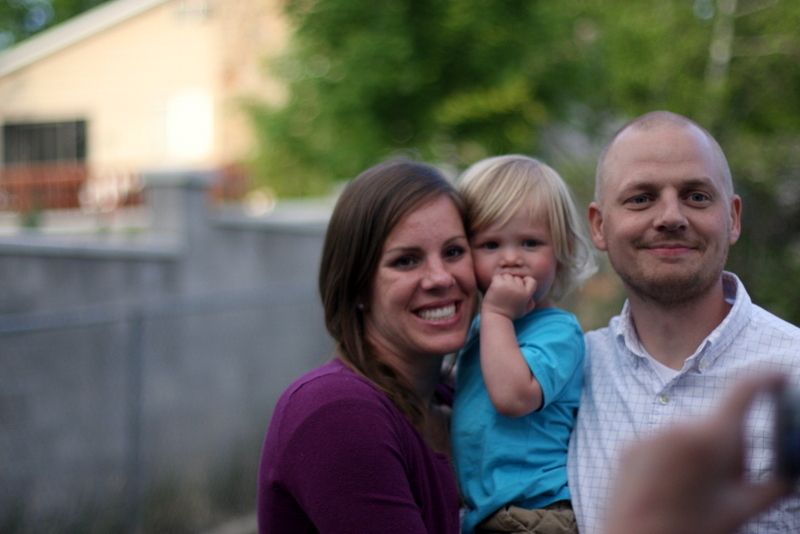 Such a cute family!!!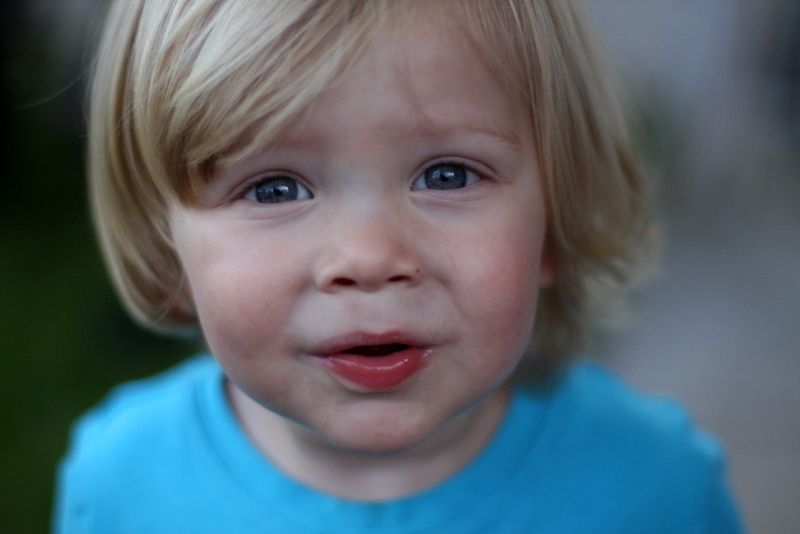 Van was totally into my camera- he just kept looking into the lens hoping to see what was making all those clicking sounds...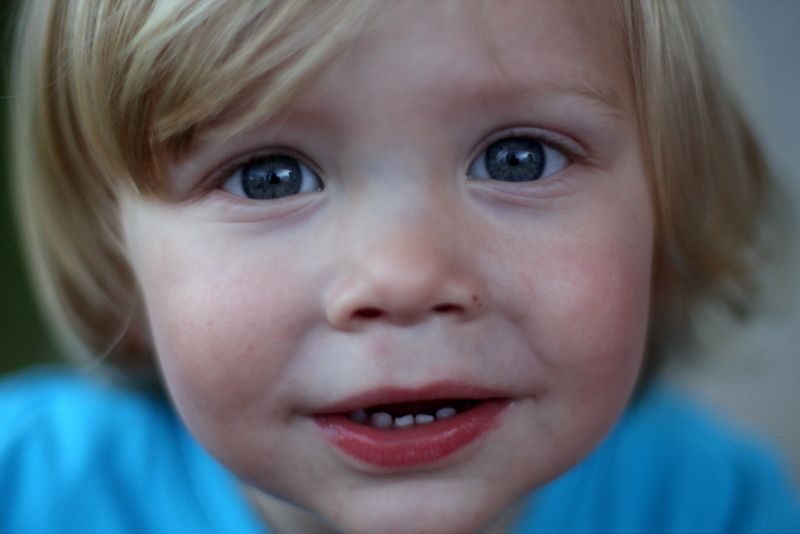 ...which gave me a great opportunity to snap some great photos of those gorgeous blue eyes.
With grandpa Doug.
After dessert- most of the family left, but Nan's parents and I stayed until it got dark and we chatted and blabbed. I had so much fun catching up with everyone- it's like I never left. It's like that with them- Mike and Nan- we stay on the same page even though our lives get busy and we don't talk as much. But when we do it's like we never stopped. You know?
I am so happy I got to go to the actual graduation. I thought for sure it would be limited to family- so I didn't even ask Nan if I could go when I booked my flight. We got to spend the wednesday together before the graduation- and she mentioned that it was open admission and I was so excited, it meant so much to be to be there.

Nan's parents, Mikes family- his mom and step-dad, his dad and step-mom, sisters and niece and nephews, all coming together to celebrate and congratulate Mike and his many accomplishments was unprecedented. Every single person was so happy and so full of love. I have never seen all of them so comfortable and happy to be around each other before, it was incredible and amazing and I will never forget it.