I've always loved terrariums.
When I was in high school I had like 12 frogs in my room in 3 different aquariums- I was always re-arranging them and planting new plants and finding new ways to add a "pond" or 2. But the frogs would jump and knock down plants and eventually I'd have to clean their cages and start all over. I just wanted a "little world" all my own.
But then I kept seeing DIY terrariums all over the place, and I realized that the problem all along was the frogs. As long as they weren't there- I could keep my little worlds intact and frog poop free.
Then I made some tiny mushrooms out of polymer clay.
I cut this teeny paper house out with my Silhouette machine. It's so cute! But it's made out of paper, so every time I water it I have to take it out so I don't ruin it.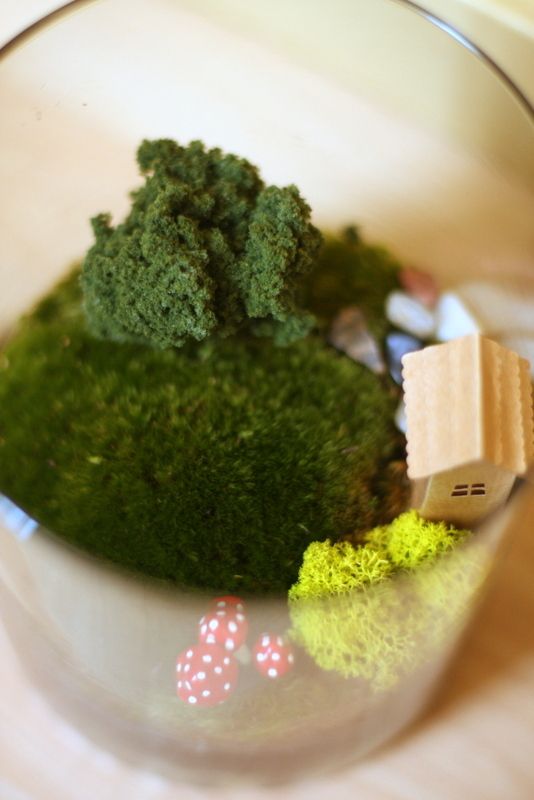 I bought the little tree and the bright lichen bush from a local miniature shop- they are used for dioramas and model train scenes.