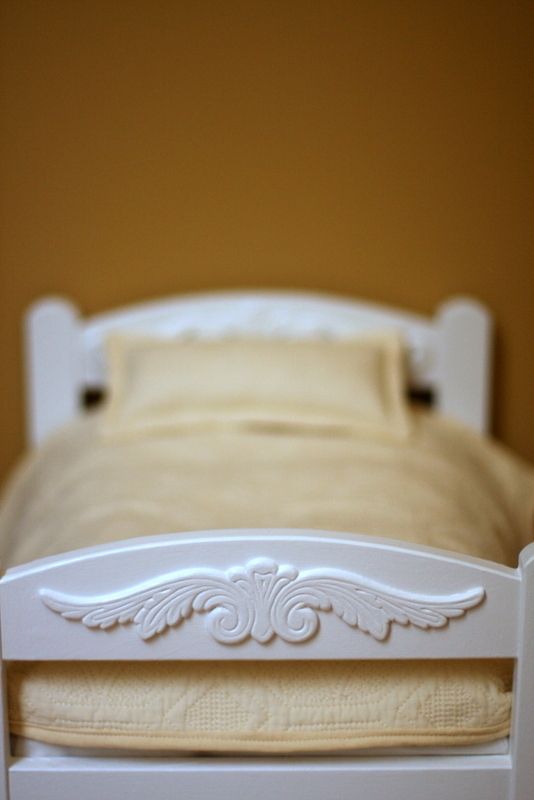 A doll bed for Lindsay Loo-loo. Painted white to match her own, with a light yellow bedspread and pillow to coordinate with the colors of her room.
I told you I've been crazy about making things for Loo's doll. (BTW, miss Lindsay has changed her nickname to Loo, just Loo, not Loo-loo. Her doll's nickname is Loo-loo.)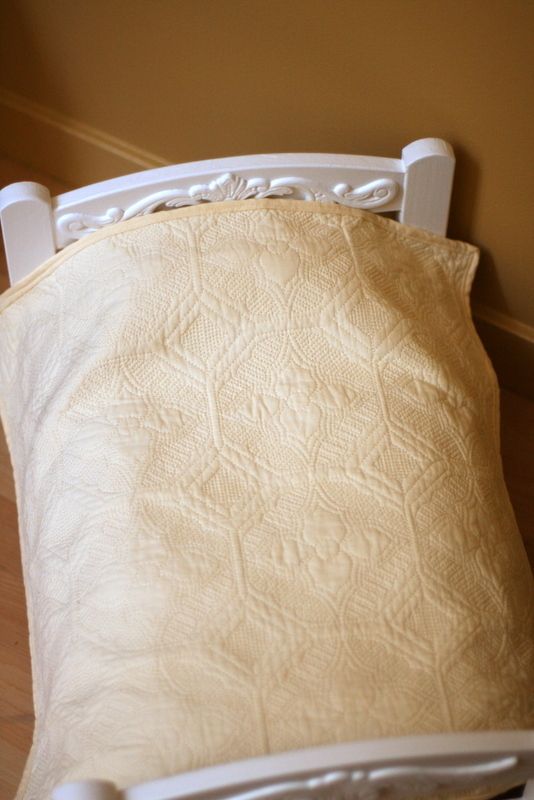 Once I got it all finished and put together- my heart swelled. I knew she'd love it, so so much. What girl wouldn't?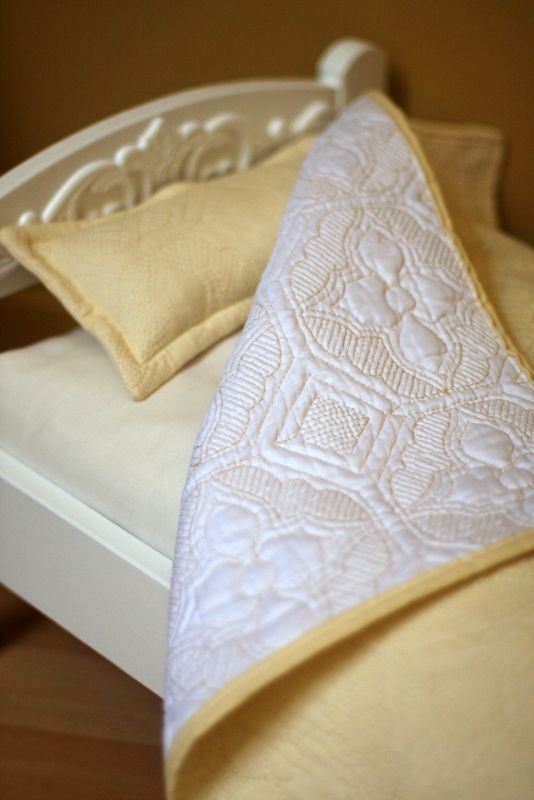 I even made the mattress.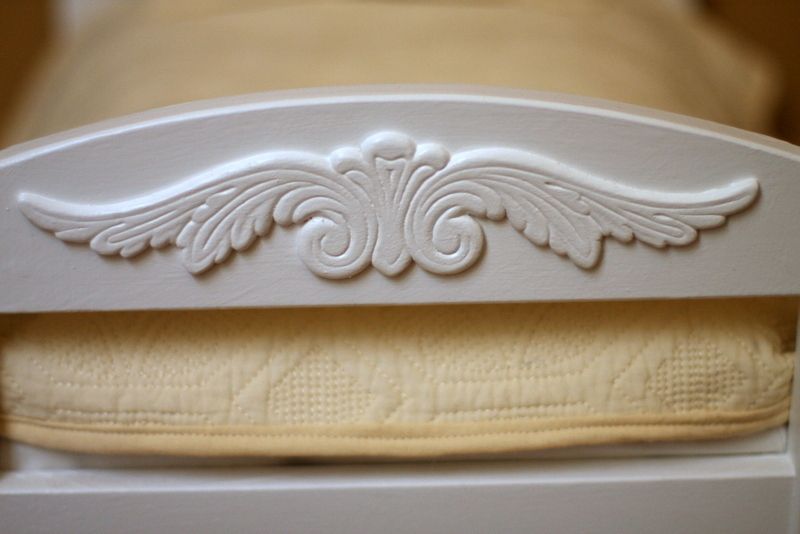 I took an Ikea doll bed, painted it white, glued some finials to the head and foot boards, painted them, and waited very impatiently for it to dry so I could put it together.
The bedding that came with it was atrocious! But it served me well as far as measurements go so I could make my own mattress, sheet, quilt and pillow. It was really quite easy- and cheap.
The doll bed is only $8 and it comes unfinished so it's easy to paint. I got the finials at Home Depot for $5 each. I splurged on the paint- I bought a $11 quart of Glidden also at Home Depot. I wanted it to have a nice semi-gloss finish that would last forever. But you could easily use cheap acrylic paint from the craft store.

I really, really wanted to make a mini upholstered headboard for this bed- but it turned out not at all how I wanted. To make it perfect- I really need the use of power tools that I no longer have, and a garage to use them in, also which I no longer have. So I'll stick to pre-made beds.