Remember the purse I made for my mom? Well, I saw this fabric at the discount fabric store and HAD to have it. I thought it would be perfect for a purse.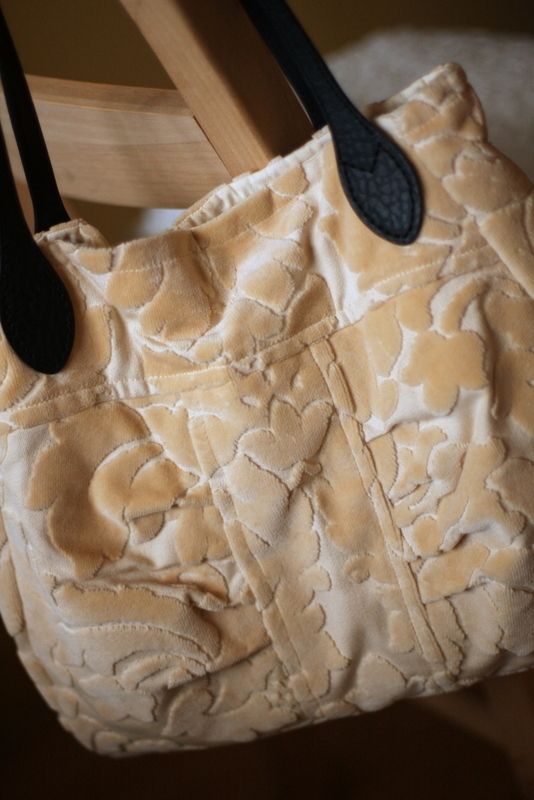 It's gorgeous and so soft. I want to re-upholster my couch with it. I make it a little bit different too- I took off the flap, and put leather handles on it that I found on etsy.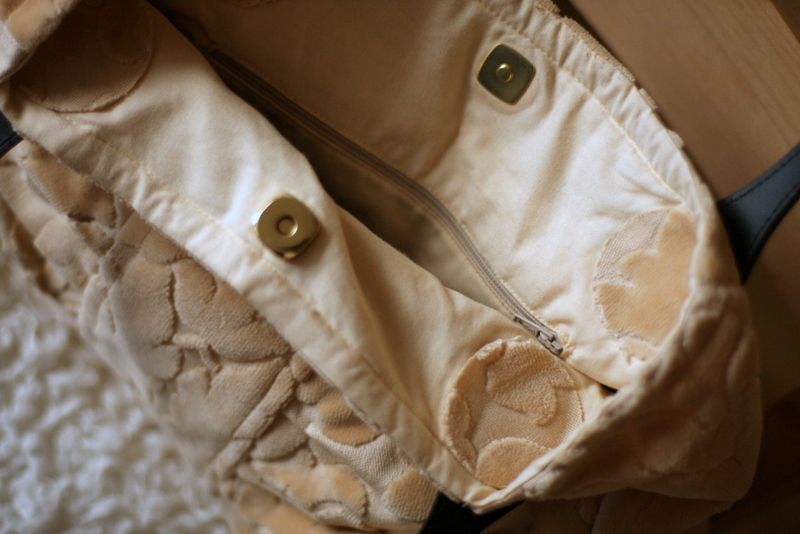 And my second zippered pocket didn't go any better than my first. Tricky little pocket.
I have made so many purses. I try to "save" money by making my own, and no I will not show you any of the others because they are ugly and they suck. I always modify almost everything about the pattern, so then it doesn't come together in the end and I end up frustrated and with a big mess.
But this time- I made myself follow the pattern. And look- it's actually cute! But it cost me waaaaay more than I wanted to pay. So next time I say I'm going to make a purse- slap me.